BREAKING: Arsenal Announces Henrikh Mkhitaryan (Photos)
Arsenal FC have unveiled their new signing Henrikh Mkhitaryan who joined the Gooners in a swap deal for Alexis Sanchez.
Mkhitaryan described his move to the Emirates as a "dream come true".
He told Arsenal's official website: "I'm very happy that we could finish this deal and I'm very happy to be here. It's a dream come true because I've always dreamed of playing for Arsenal. Now that I'm here, I'll do my best for this club to create history."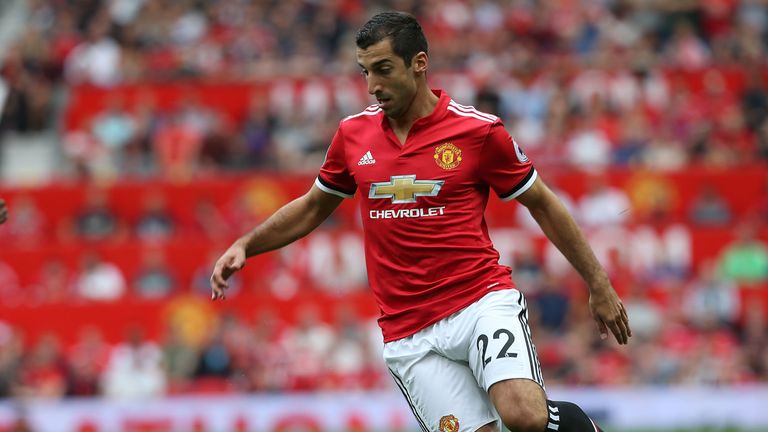 Wenger added: "Henrikh is a very complete player. He creates chances, he defends well, he can absorb distances and he's very committed as well. I must say he's a player who has all the attributes."
Sanchez, who missed Arsenal's 4-1 win over Crystal Palace at the weekend, joined the club from Barcelona in July 2014 but his future had been the subject of intense speculation over the past 12 months as his contract wound down.
The move brings an end to his three-and-a-half-year stay at Arsenal, where he scored 80 goals in 165 appearances and won the FA Cup twice. Sanchez is the third player to leave the club this month with Francis Coquelin moving to Valencia and Theo Walcott joining Everton.
Mkhitaryan had a mixed spell at Old Trafford after his arrival from Borussia Dortmund in 2016, enduring a slow start to life at the club before playing his way into Mourinho's plans last season.
He scored in the final as United won the Europa League and started the new campaign in terrific form before falling out of favour. He made 22 appearances for United this season.